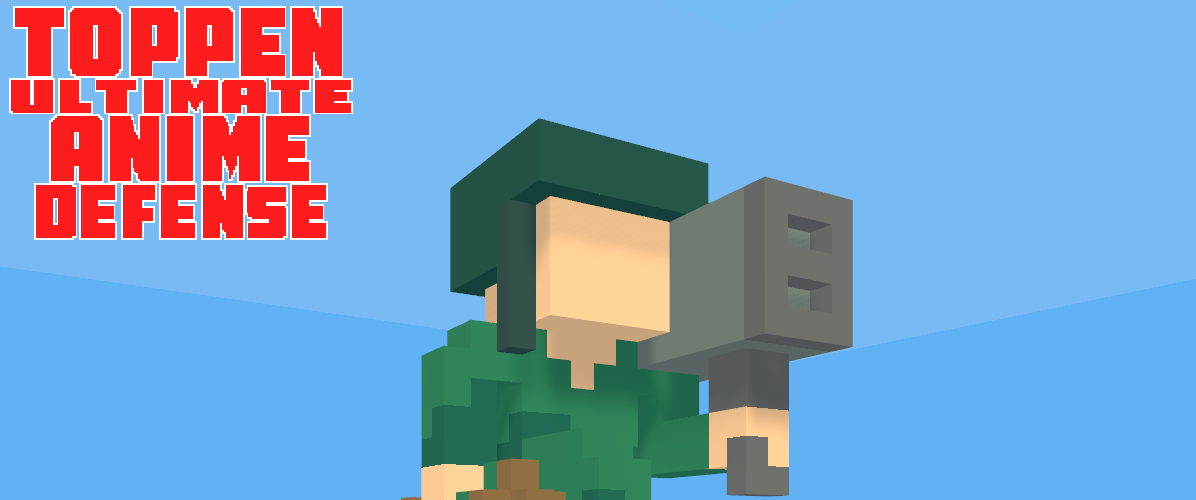 Toppen Ultimate Anime Defense [Ludum Dare 41]
A downloadable game for Windows and macOS
Toppen Ultimate Anime Defense
Year 20XX. Poorly developed anime characters have ravaged the world, toppling entire nations.
This forced the creation of The Worldwide Department of Anime Control, humanity's final hope.
You will take the place of a commander defending his homeland against these animated invaders.
Features:
Cards - You will have to survive with what little you're given, your towers are drawn from a deck of cards.
Towers - There are many ways for you to destroy the invaders, from rockets, to scissors, to sword masters.
Various Enemies - Expect to face foes of different varieties. Slimes, mechs, and maids are just some of the troops you'll be up against.
Big Bosses - The animated invaders have access to powerful weapons, and they're willing to throw them all at you.
Gameplay:
You may place towers in between rounds to defend your home from the anime armies. In between rounds you will be provided with several purchasable towers from the deck. There are two types of cards. Towers & Abilities. Towers will create a defensive tower where you place them. Abilities are single use and will activate immediately when you select them, use them wisely.
Defeat all the anime and you will achieve victory in glorious combat. Let them break through and suffer defeat.
Godspeed commander, we're counting on you.
(Made for the 72 hour Ludum Dare Challenge)
Install instructions
Extract the RAR file after download has completed, Run Toppen Ultimate Anime Defense.

Download